5 Tips To Get Ahead For Your Semester Abroad
By: Joshua Lines, University of Akron – Sant'Anna Institute summer student
Whether you're an incoming freshman or a primed 5th year senior, a semester studying abroad can be very beneficial… with the right preparation! That is why we have come up with 5 tips to get ahead of the game to help you prepare for a semester abroad. These tips came straight from students in Sorrento who either properly planned ahead or had to learn the hard way… regardless, if you want to be prepared you should get ahead and start preparing now!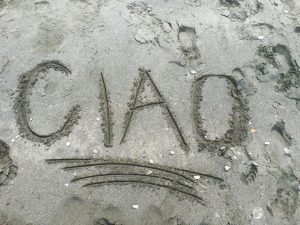 #1: LEARN ITALIAN!
This one is pretty obvious but you'd be surprised how many people go to a country and don't know any of the language! Speaking the local language has many benefits and reflects on the respect you have for the country. You might be telling yourself, "Oh, I'll just use google translate when I need it…" but learning a few common phrases before you arrive is going to give you a head start on something that you're most likely going to start doing while you're here anyway! And locals really appreciate when you try to speak their language!
Students recommend downloading DuoLingo or Babbel on your smartphone to get started!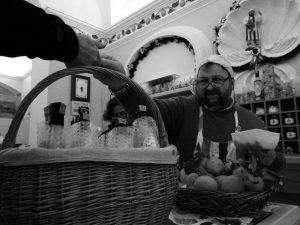 #2: BUDGET
Another pretty obvious one, but also one of the most important! Having a budget and sticking to it can be hard for a lot of people, which is why it is best to over budget. Research the cost of living and also consider your own personal spending habits.
Many students report that they spent more than they do at home because their are so many opportunities to take! But careful budgeting can keep you on track.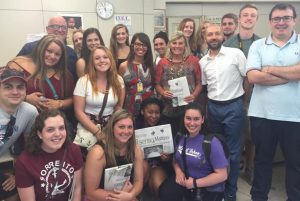 #3: SET PROFESSIONAL GOALS
If you're studying abroad for a semester you'll be taking classes or interning so set a few goals you want to accomplish by the end of your semester! Do you want to get all A's? Do you want to develop an international network? Do you want to develop a certain skill or just learn what your skills really are? Whatever your goals are, write them down and develop a plan to accomplish them!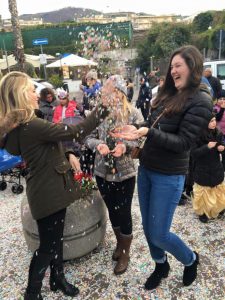 #4: LEARN THE CULTURE BEFORE YOU ARRIVE
Do you know the common laws of the country you're visiting? (Look them up and check with your school too. Sant'Anna provides helpful info in the pre-departure guide on this.) Is it appropriate for you to dress a certain way in specific places? (Italians are conservative in churches, so come prepared.) Are you supposed to leave a tip at restaurants? (Just 1-2 euros is very polite in Italy.)
These and many more are questions you should learn the answers to before you arrive! One student suggests finding a few blogs from others who have studied in your country about their first experiences with the foreign culture to discover some of things you might not even realize! (One student offers that she was surprised how dogs go everywhere in Italy!) Don't take for granted that things will be the same as your home country!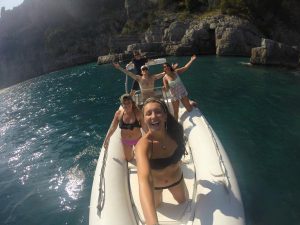 #5: PLAN OUT YOUR RECREATION/EXCURSIONS
This one is a mix between budgeting and setting goals. When you visit a new country you are going to want to go out and explore anything and everything you can! Of course, not everything is free and there is only so much time to do things! Planning out all the things you want to do, when you can do them, and how much it will cost will take a lot of stress out of your semester! Would you want to rent a boat for a day? Do you want visit a neighboring city or country? Are there sights you want to see and can you buy tickets ahead of time? Make a list of your activity goals and prioritize them so you can better budget for them!