VIRTUAL JANUARY TERM 2021
Dates:
January 4-23, 2021
Application deadline: November 30, 2020
Several popular Sant'Anna courses are available online to provide students with distance learning options for J-Term 2021.
The theme of the J-Term program is "Discovering Southern Italy". It includes courses closely related to the culture of our territory by encompassing society, history, economy, and nature in our area.
Students will appreciate the interactive and robust mix of live and video lectures delivered by experienced instructors. There will be a blend of both asynchronous and synchronous online learning, including: virtual field trips, interactive sessions, applied learning assignments, lively group chats, dedicated course tutors, and 24/7 access and support.
The Sant'Anna eLearning team has developed a mirror program of rigorous, high-quality, and relevant academic coursework to be delivered directly to students over the Jacksonville University online learning platform.
The list of courses available online (3 credits each) include:
HIST 350 Greek Influence in Southern Italy: Colonization & Culture
MSC 113 Intro to Marine Biology
INB 421 Global Business: Italy and Tourism
HIST 350 Special Topics: History of the Mafia
IS 350/HIST 350 History of Italian Food and Culture
FVA 276 History of Italian Cinema
JU 330 New York Calls, Naples Responds
WL 101: Elementary Italian Language
WL 102 Elementary Italian Language
WL 201 Intermediate Italian Language
WL 202 Post-Intermediate Italian Language
WL 325 Advanced Italian Language
WL 325 Special Topics: Post-Advanced Italian
WL 325 Medieval Italian Literature I – Dante
WL 325 Contemporary Italian Literature
Please see courses descriptions here
TUITION
3 credits (one course): $1,960.00
6 credits (two courses): $2,960.00
CANCELLATION POLICY:
Cancellation up 2 weeks prior program start: full refund minus bank fees.
Cancellation between 2 weeks and 1 week: 50% refund minus bank fees.
Cancellation from 1 week and or after the start of the program: no refund.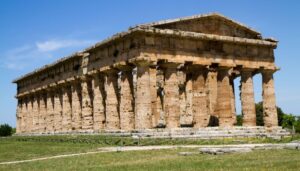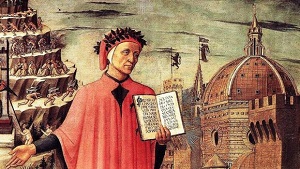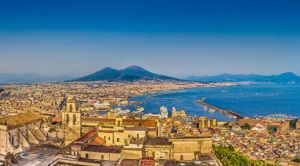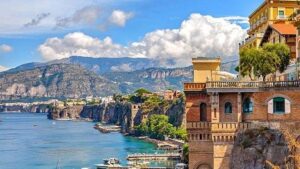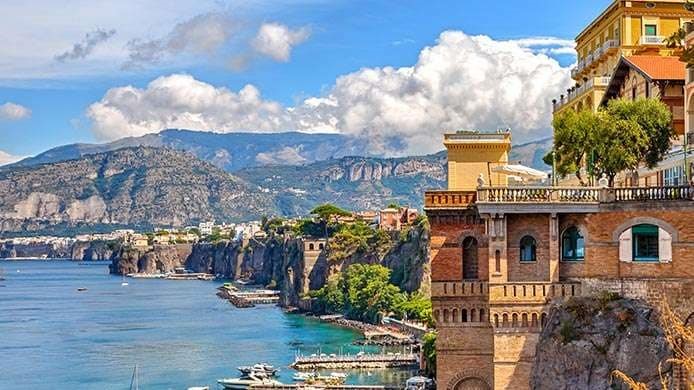 Greek Temples in Paestum                     Dante Alighieri, Father of Italian Language                          Naples                                                   Sorrento Coast