JANUARY TERM 2024
Dates : January 2-20, 2024
January 2, 2024: arrival and check in
January 3, 2024: courses start
January 19, 2024: courses end
January 20, 2024: departure
Application deadline: October 30, 2023
The theme of the J-Term program is "Discovering Southern Italy." It includes courses closely related to the culture of our territory by encompassing society, history, economy, and nature in our area.
The list of courses available (3 credits each) include:
FVA 276 History of Italian Cinema
HIST 350 Special Topics: History of the Mafia
MSC 113 Intro to Marine Biology
KIN 221 Human Nutrition
MKG 320 Product Management: Food Marketing
INB 421 Global Business: Italy and Tourism
ENGL 212/WGS 221 – Special Topics: European Literature and Gender
POL 375 Special Topics: Human Rights
WL 101 Elementary Italian Language
WL 102 Elementary Italian Language
WL 201 Intermediate Italian Language
WL 202 Post-Intermediate Italian Language
WL 325 Advanced Italian Language
WL 325 Special Topics: Post-Advanced Italian
WL 325 Medieval Italian Literature I – Dante
WL 325 Contemporary Italian Literature
PHIL 375/RELG 350 Religions of the Classical Antiquity
Please see courses descriptions here
PROGRAM COST (3 credits)
Tuition                  $2,290
Housing               $960
Services               $150
TOTAL               $3,400  
J-term fee includes:
1. Accommodation in Sant'Anna Residence Hall or shared apartment with double rooms and self catering
2. Arrival and departure group airport transfers
3. Welcome and farewell receptions
4. Orientation session + tour of Sorrento
5. 3-credit course with credit transfer by Jacksonville University
6. Group field trips as part of chosen course
7. Half-day field trip to the excavation site of Pompeii
8. Administration Fee
9. Internet access at Sant'Anna / Wi-Fi connection
10. Sant'Anna card for discounts in local shops, bars, and restaurants
11. Use of Sant'Anna facilities
12. Assistance of Sant'Anna staff including 24 hour emergency contact number
CANCELLATION POLICY:
Cancellation up to 3 weeks prior program start: full refund minus bank fees.
Cancellation between 3 weeks and 2 weeks: 50% refund minus bank fees.
Cancellation from 2 week and or after the start of the program: no refund.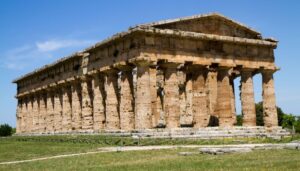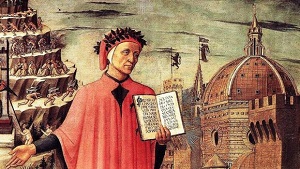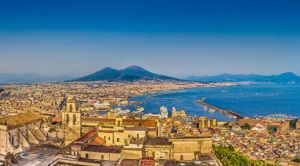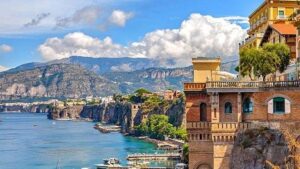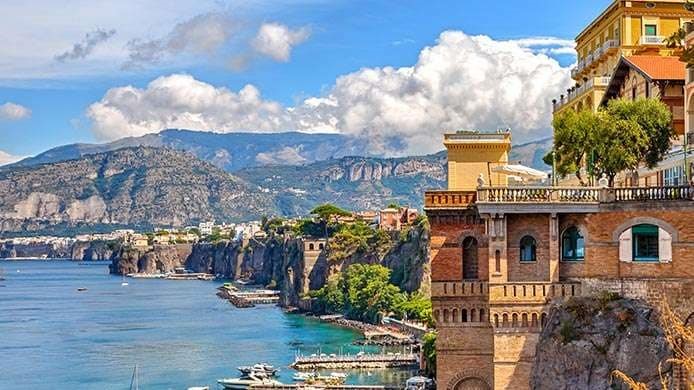 Greek Temples in Paestum                     Dante Alighieri, Father of Italian Language                          Naples                                                   Sorrento Coast