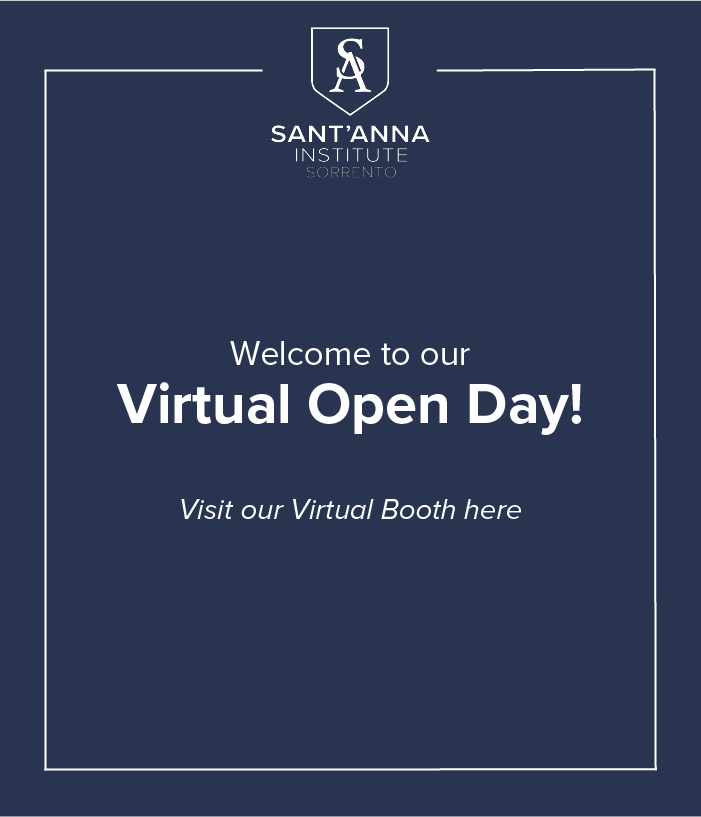 Study Abroad Programs
Sant'Anna Institute
Sant'Anna Institute organizes study abroad programs in partnership with American universities.
We offer:
Semester and short-term study abroad programs
Faculty-led and customized group programs
Internships for academic credit
Service learning and community engagement projects
High school and Gap year programs
Field trips and excursions
Extracurricular activities and clubs
Sant'Anna Institute provides undergraduate students with the best international experience. Students get to live in a foreign country while improving their linguistic and cross-cultural communication skills providing a perspective that encourages greater opportunities in the world community and enhances the student's outlook in multiple ways.
All of our courses are offered through Jacksonville University (Florida) that serves as our official school of records. Non-JU students will receive a transcript to transfer course credits to their home institution.
Sant'Anna Institute is an international community of constant cultural exchange between faculty, staff, and students. It is located in Sorrento in southern Italy. Our school is an impressive historic structure perched on the cliffs of the Amalfi coast, overlooking the fishing village of Marina Grande and is a short walk from the city center.
Student Life
Reviews & Testimonials
Programs
Study Abroad Programs
"Twenty years from now you will be more disappointed by the things you didn't do than by the ones you did do. So throw off the bowlines, sail away from the safe harbor. Catch the trade winds in your sails. Explore. Dream. Discover."
Mark Twain