While Sorrento may be a popular summer travel destination, it is also the perfect place to study abroad in the fall! The best part about studying abroad in Italy, especially Southern Italy, during the fall semester is that you get all the benefits of the summer season, without the crowds of tourists. The weather will still be warm, allowing you to explore all that Sorrento has to offer during its peak season, but with a more tranquil, off-season feel. Seeking out an abroad program in Sorrento for the fall semester is an exciting way to experience all Southern Italy has to offer, while also earning those all-important college credits!

Since the warmer temperatures lingers in Sorrento for the majority of the fall, you won't have to wait for the weather to get nice to do all the amazing outdoor activities offered in the area! The temperature will be around 20°C (approximately 70°F), making it the perfect weather for a boat trip to Capri, complete with stunning views of the coast. In between classes, you could even squeeze in a quick trip to the Bagni della Regina Giovanna to enjoy the weather and a dip in the Mediterranean! If you're looking for something a little more active, you could climb to the top of Vesuvius or take a picturesque hike along the Path of the Gods. Without the winter rain to hold you back, you can have a Sorrentine experience without boundaries!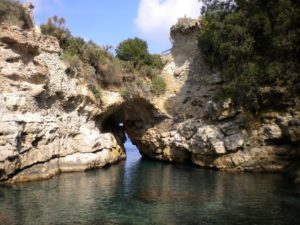 When studying abroad in Sorrento, one of the most important things you'll be doing (besides studying) is eating! In the fall, you will get the opportunity to experience the fruits of the fall harvest in Southern Italy and taste some of the freshest dishes. From apples, to grapes, to peaches, there will be plenty of fresh fruit to satisfy your sweet tooth! Broccoli, peppers, and tomatoes are just a few of the fall vegetables you'll see popping up in local markets and in seasonal dishes. Not to mention, the famous Sorrento lemons will be featured everywhere— they are almost always in season here!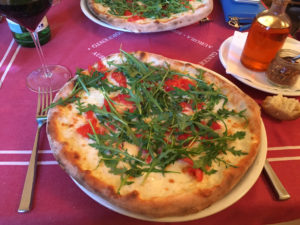 Sorrento is always a good idea, no matter what time of year you're here. The autumn season does have its perks, though. Participating in a semester abroad or internship in Sorrento during the fall semester will give you a uniquely limitless experience. Without weather issues holding you back, you are free to explore the many natural attractions in the area for most of the season. You'll also get to experience Italian food during one of Southern Italy's most bountiful harvests. If you're looking for a place to entice your tastebuds, explore the breathtaking sights one of Europe's most beautiful countries, and enjoy the summer warmth for a little bit longer, then a fall semester in Sorrento is the perfect fit! Vieni a Sorrento!