Learning About Archaeology in the Shadow of Vesuvius
WRITTEN BY HANNAH VUOZZO, SPRING 2017
When I decided to study abroad at Sant'Anna, one of the reasons was because I longed to take a course in archaeology, and in a place filled with archaeological resources and sites.
One cannot deny that Sant'Anna is conveniently located in regards to proximity to famed archaeological sites. Each morning, I look out from my apartment window at the infamous Mount Vesuvius which buried much of the surrounding region when it erupted in 79 AD. Herculaneum, Pompeii, Villa Oplonti (or Villa Poppaea), and the Phlegraean Fields are extensions of our classroom. Alfred State students like myself know, all too well, the value of applied and hands-on learning. Being a student in Archaeology: Cities of Fire is a testament to how interactive and immersive learning can truly enhance the academic and personal experience.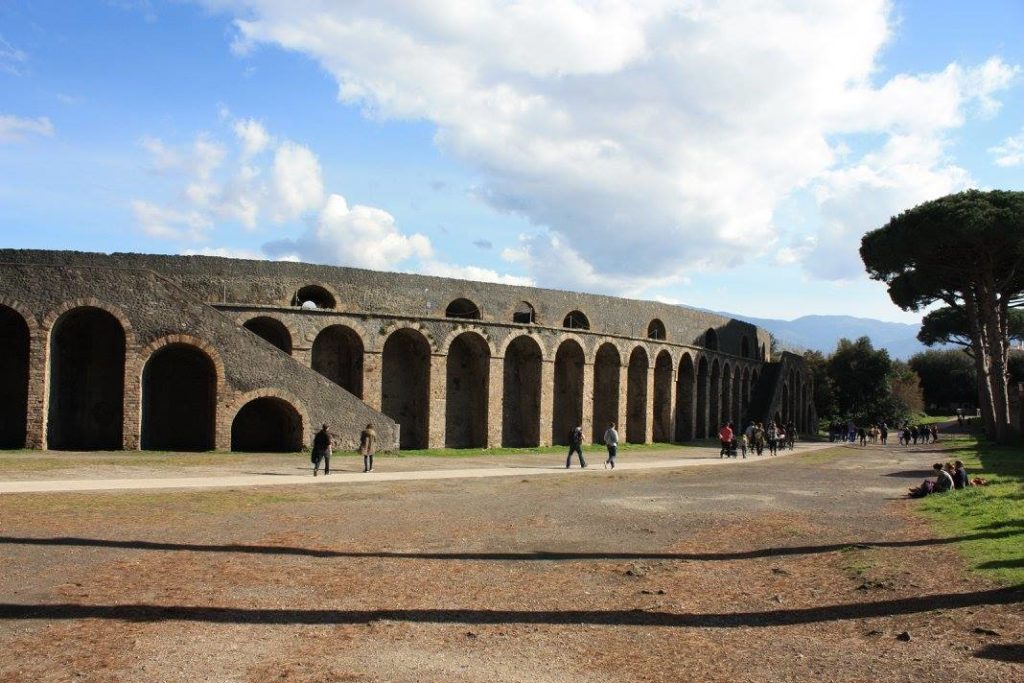 In the beginning of the semester, the class was stunned when we walked through the ruins of the Ancient City of Pompeii.
With Professor Ilaria Tartaglia, a professional archaeologist and educator, as our guide, our visit was unforgettable. Her insight about the study of archaeology, particularly at Pompeii, allowed us to fully understand the significance of the site.
There were stories Ilaria told to us of which not other visitors were usually privy. Being able to learn about Roman history and culture and the basic physics of Vesuvius is one thing. Recognizing what that information means by seeing it in context is another.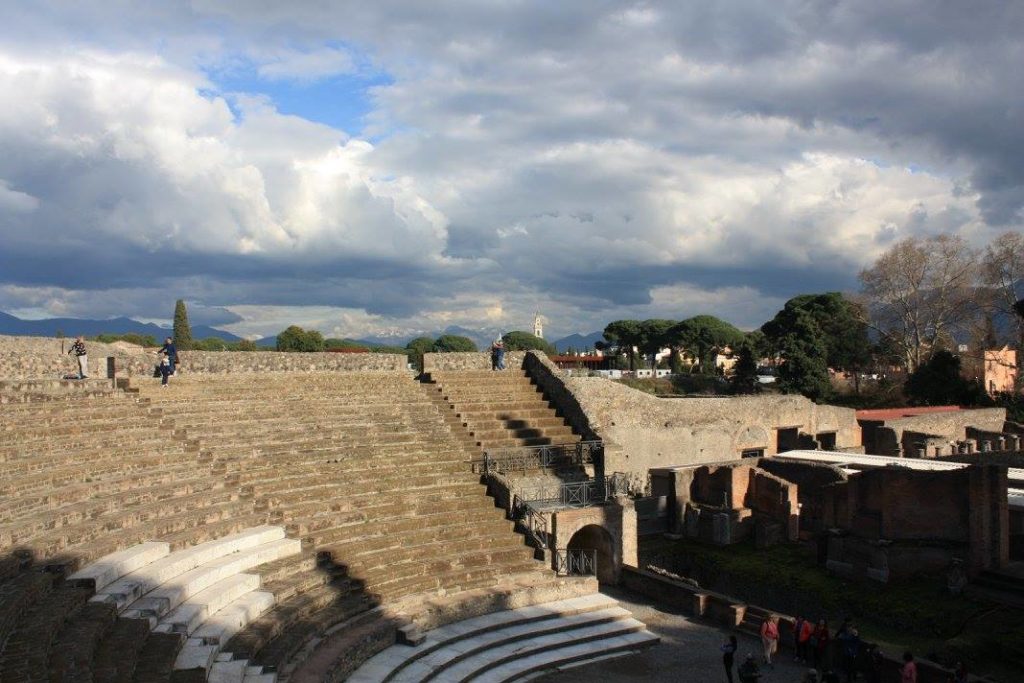 One of the other field trips included in the course was our visit to the National Archaeological Museum in Naples, where the richest and most valuable heritage of works of art and archaeological artifacts in Italy is on display. At the museum, we saw impressive mosaics, household objects, statues, and frescoes from the sites we visited, like those mentioned above.
The semester is not yet over and there is still much to learn. For certain, studying Archaeology in the Campania Region of Italy is an experience more people should have.
For more information about the course and others offered by Sant'Anna Institute, including a course in volcanology, visit our website: https://www.santannainstitute.com