SCROLL DOWN FOR THE ENGLISH VERSION
ITALIAN VERSION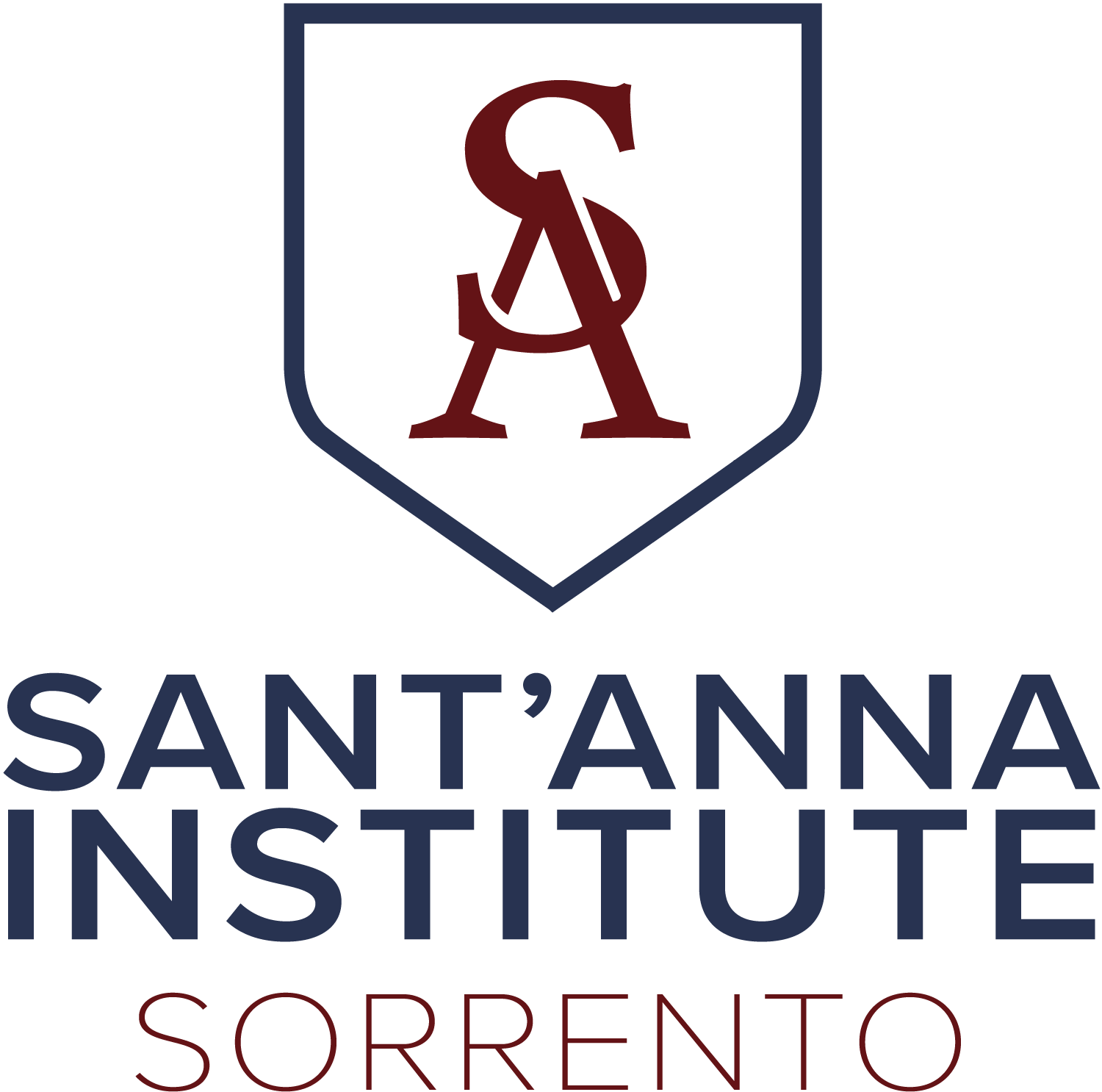 Il Sant'Anna Institute in collaborazione con l'Associazione Imprenditrici e Donne Dirigenti d'Azienda (AIDDA) –Delegazione Campania organizza una giornata di sensibilizzazione sul tema dell'imprenditoria femminile in Africa, da svolgersi presso la sede dell'Istituto, sito in Sorrento, il 17 Novembre p.v. alle ore 10.00 am.
Obiettivo dell'evento è contribuire a promuovere nuovi progetti di sviluppo sostenibile in Africa, con un focus specifico su quelli gestiti da donne, in coerenza con gli scopi fondativi di un'Associazione come AIDDA, favorendo, nel contempo, un momento di riflessione su tematiche quali leadership femminile, sostenibilità,imprenditoria sociale, economia circolare, in una prospettiva internazionale.
La giornata si concentrerà sulla presentazione del progetto sviluppato da Women and Children with Albinism inUganda (WACWAU), una ONG registrata in Uganda, il cui scopo è soddisfare i bisogni dei più vulnerabili della comunità in Africa:
le persone con albinismo.
In diversi Paesi africani gli albini vivono, infatti, una condizione di abusi e continua violazione dei diritti umani. I loro diritti economici, politici, sociali e culturali sono spesso compromessi in una maniera devastante. L'ignoranza della società sull'albinismo ha contribuito all'esclusione, alla stigmatizzazione e alla negazione di diritti fondamentali quali educazione e salute. Credenze ataviche mettono a rischio le loro esistenze; nella vita di ogni giorno le persone con albinismo, specie donne e bambini, sono spesso trattate non alla stregua di esseri umani.
Con il supporto di WACWAU e della Project Manager inglese Monica Norley, circa trenta donne si sono unite in un programma di empowerment per dar vita a Mama Mzungu, un' impresa sociale che produce una nuovatipologia di sapone naturale.
Attraverso la creazione di lavoro e di "potere economico", in maniera sostenibile, la percezione di quanti sono affetti da albinismo può cambiare così da raggiungere il livello di rispetto e accettazione che loro meritano nella società ugandese.

Il progetto risponde altresì all'obiettivo di sostenere le donne partecipanti all'iniziativa e, più in generale, le comunità locali nel loro processo di sviluppo on-site, riducendo il fenomeno dell'emigrazione forzata per motivi economici.
I lavori della giornata di sensibilizzazione saranno introdotti da Cristiana Panicco, Presidente del Sant'Anna Institute e socia AIDDA.
Interverranno inoltre:
– La Professoressa Mary Goretti Byamugisha (ugandese), docente di Human Rights presso il Sant'Anna Institute.
– Il Professore Alberto Corbino, già docente di Sostenibilità presso il Sant'Anna Institute e presidente della Fondazione Cariello Corbino, braccio operativo europeo del fundraising per WACAWU.
– In collegamento a distanza, dall'Inghilterra, Monica Norley Managing Director del progetto Mama Mzungu e dall'Uganda, le coordinatrici locali del suddetto progetto.
– Notaio Concita De Vitto, Presidente Aidda Delegazione Campania.
L'iniziativa, proposta per il giorno 17 novembre 2022 alle ore 10.00 am, rientra tra gli eventi che il Sant'Anna organizza nell'ambito dell' International Education Week e sarà aperta alla partecipazione delle socie AIDDA, dei rappresentanti dell'Amministrazione Comunale di Sorrento e della cittadinanza tutta; vedrà altresì il coinvolgimento degli studenti americani iscritti al corso di Sostenibilità tenuto presso il Sant'Anna Institute, impegnati nella diffusione dell'evento e della sua promozione a livello internazionale.
ENGLISH VERSION
The Sant'Anna Institute in collaboration with the Association of Entrepreneurs and Women Business Managers (AIDDA) – Campania Delegation organizes an awareness day about women entrepreneurship in Africa, to be held at Sant'Anna Institute  in Sorrento, on November 17th, at 10.00 am (CEST).
The objective is to promote new sustainable development projects in Africa, with a specific focus on those managed by women – in line with the founding purposes of AIDDA. Also, we want to promote a moment of reflection on topics such as female leadership, sustainability, social entrepreneurship, circular economy, in an international perspective.
The day will focus on the presentation of the project developed by Women and Children with Albinism in Uganda (WACWAU), an NGO registered in Uganda, whose purpose is to meet the needs of the most vulnerable in the community: in Africa people with albinism.
In fact, in several African countries, albinos live in a condition of abuse and continuous violation of human rights. Their economic, political, social, and cultural rights are often compromised in a devastating way. Society's ignorance of albinism has contributed to the exclusion, stigmatization, and denial of fundamental rights such as education and health. Atavistic beliefs put their lives at risk: in everyday life people with albinism, especially women and children, are often not treated as human beings.
With the support of WACWAU and British Project Manager Monica Norley, about thirty women joined in an empowering program to create Mama Mzungu, a social enterprise that produces a new type of natural soap.
By creating jobs and "economic power" in a sustainable way, the life of those affected by albinism can change so as to reach the level of respect and acceptance they deserve in Ugandan society.
The project also responds to the objective of supporting the women participating in the initiative, and also local communities in their on-site development process, reducing the phenomenon of forced emigration due to economic reasons.
The event will be introduced by Cristiana Panicco, President of the Sant'Anna Institute and AIDDA member and then we will have the pleasure to hear from the following speakers:
– Prof. Mary Goretti Byamugisha (Ugandan), professor of Human Rights at the Sant'Anna Institute
– Prof. Alberto Corbino, former professor of Sustainability at the Sant'Anna Institute and president of the Cariello Corbino Foundation, the European operational association of fundraising for WACAWU.
– In remote connection from England, Monica Norley Managing Director of Mama Mzungu project and from Uganda, onsite coordinators of the above mentioned project.
– Notary Concita De Vitto, President of Aidda Delegation of Campania
The initiative scheduled for November 17, 2022 at 10.00am, is one of the events that Sant'Anna organizes as part of the International Education Week and it will be open to AIDDA members, representatives of the Municipal Administration of Sorrento, and the whole citizenship. American students enrolled in the Sustainability course at Sant'Anna Institute will take part in the event as well, promoting it internationally.