SERENA VACCA
Director of Study Abroad 
MBA in Modern Languages and Literatures, "Federico II" University of Naples, 2012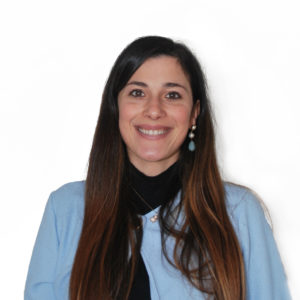 Hello – I'm Serena Vacca! I'm the director of study abroad at Sant'Anna.
I oversee student enrollment for our various programs. I'm ready to assist you during your time with us.
I was born and raised in Sorrento and look forward to sharing my beautiful hometown with you. I had my own study abroad experience in Bristol (U.K.) for a semester. At first, I was hesitant about leaving home, but it didn't take long to fall in love with everything involved in that once-in-a-lifetime opportunity that made me want to begin my career in International Education. Outside of work, I enjoy traveling, spending time with my baby girl Aurora (2 years) and my dog Spritz (toy pomeranian), cooking, or indulging in Italy's mouth-watering pizza. One of my favorite activities is hiking around Regina Giovanna – a beautiful bluish green pool enclosed by spectacular cliffs you have to see to believe. If you attend our school, perhaps you can join me on one of my walks.
I look forward to meeting you!