PASQUALE SANTOVITO
Assistant Coordinator, Foreign Languages Department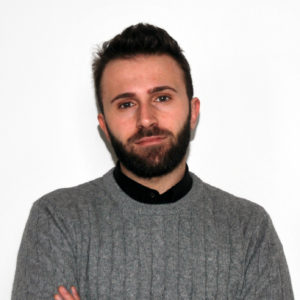 Ciao! My name is Pasqule Santovito, and I'm the Foreign Languages Assistant Coordinator at Sant'Anna. My primary task is to help those enrolled in our various foreign language courses. I have a degree in Fine Arts, and I studied illustration techniques at a private school in Naples. I'm extremely passionate about social media and the world of digital communication. I love art in all forms, especially painting and editorial illustration. My dream is to someday publish books for children and teenagers with the illustrations by me!
I enjoy working out and I recently started attending a competitive aerial skills course. Anyone who knows me well knows I'm a huge fan of Disney. I have a major collection of films, statues, and figurines made of resin and Swarovski crystal. I can't get enough of everything "Elsa." In many ways, I see myself in her personality.
Our study abroad program is an amazing experience. Sorrento is a land of beautiful traditions with so much to see and enjoy with our hiking paths, Mediterranean cuisine, restaurants, shops, churches, and monuments. You need to come see it yourself! I look forward to meeting you soon!