CRISTIANA PANICCO
President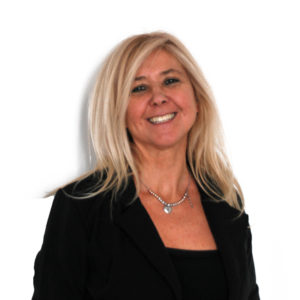 Ciao! I'm Cristiana Panicco, the president and founder of Sant'Anna Institute. I represent and oversee all aspects of our school. I travel very often to the U.S. to visit schools and speak with students. I enjoy working with students by inspiring them to follow their dreams, like I did. I was born and raised in Turin, in the north of Italy. From a young age, I developed a passion for traveling, experiencing new cultures, and learning new languages. I have a BA in Languages, and besides my native language, Italian, I also speak English, French, and German. In my 20s, I lived in England and Germany for a few years, which was an experience that opened my mind and broadened my horizons.
From there, I discovered a love for studying abroad. Later, when I moved to Sorrento, I knew this would be my forever home. This place, the people, and the special southern Italian hospitality made me realize this was the perfect place to live and to open an international school, sharing my culture with young generations and helping them discover their talents and the possibilities their futures hold.
Outside of work, I enjoy Pilates, meditation, and walking to see the spectacular sites that surround us with my dear miniature schnauzer, Max. I have two adult children, who are my immediate family; however, I also consider everyone at Sant'Anna family. We can't wait to welcome you to our big Italian family as our students at Sant'Anna. I hope to meet you in Sorrento soon.