Book Release
The Divine Comedy for Foreigners – Inferno
Marino and Palumbo
March 27, 2020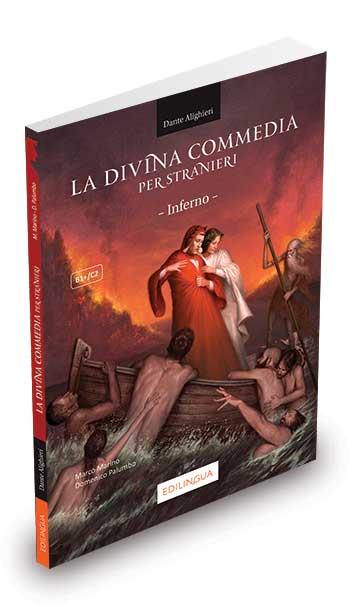 Dear Sant'Anna Community and Colleagues,
In conjunction with the first Dante Day (March 25th), the Italian national day dedicated to Dante Alighieri, we are proud to announce the release of La Divina Commedia per Stranieri – Inferno (Edilingua 2020) by Sant'Anna Institute Academic Director Dr. Marco Marino and Italian Faculty Professor Domenico Palumbo.
The Divine Comedy for Foreigners – Inferno is the first volume of three volumes dedicated to Dante Alighieri's masterpiece and aims to make known and understood the beauty and poetic-literary value of Dante's Hell.
Published primarily for a target audience of foreign university students (Levels B1+/C2 according to the European Framework of Reference for Languages), The Divine Comedy for Foreigners – Inferno offers, for the first time, the opportunity for all fans of the Italian language and culture to get to know Dante's 9 Cantos of Hell through two parallel reading paths that make up each canto.
The Red Path presents the summary and the text in a simplified manner and is designed for intermediate level students.
The Blue Path presents the original text with useful comments for further study and cultural references to deepen and stimulate a reflection on Italian current affairs and is designed for advanced level students.
Edilingua Editions specializes publishing textbooks throughout the world authored by teachers for teachers. Until April 25th, Edilingua is offering a special 30% discount promotion on purchases of the book on their website. To review the book and browse some pages, click here!
Sant'Anna Institute Sorrento, founded in 1998, specializes in providing study abroad programs in partnership with American universities, Italian language for foreigners and foreign languages for Italians.
For inquiries please contact Dr. Marino, Academic Director, at Marco.marino@santannainstitute.com or Professor Palumbo, Italian Faculty, at Domenico.palumbo@santannainstitute.com.