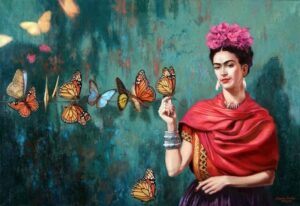 Sant'Anna Institute (Sorrento, Italy) and the College of the Holy Cross (Worcester, United States) are pleased to present the 5th international (virtual) conference: "Women of the Mediterranean: Women and Resilience"
(June 12-13, 2021).
Conference Director: Giovanni Spani (College of the Holy Cross)
Conference Coordinator: Marco Marino (Sant'Anna Institute)
This conference will explore the role of women throughout the cultures of the Mediterranean Basin, considered from both diachronic and synchronic perspectives, within the kaleidoscopic range of realities in which they live and work.
Our objective is to facilitate the analysis of female resilience, broadly understood, and how it has changed over the centuries and in various areas of human experience, including the tragic effects of the COVID-19 pandemic that has shocked the planet. We take resilience to be the ability to dream and to build something new, something more suitable for overcoming the obstacles that life regularly puts in our path. Resilience means not only remaining courageous in the face of change, but also seeking new opportunities for the improvement of self and society.
The Committee welcomes papers that deal directly or indirectly with female resilience in the Mediterranean, within or across any of the following disciplines: Gender Studies, Literature, History, Philosophy, Sociology and Anthropology, Psychology, Political Science, Religious Studies, Cinema, Human Rights or Health Sciences.
Potential topics include, but are not limited to, resilience in the family, work, sickness, war, discrimination, gender violence (physical and psychological), poverty and so on.
A volume of selected presentations will be edited and published by the Organizational Committee.
The conference registration fee is €50.
Please download Conference program here