VIRTUAL FACULTY-LED PROGRAMS
If your class cannot explore the world, bring the world to your class !
Not ready or not allowed to travel overseas yet? Then our Virtual Faculty Led Programs are just what you need!
How do they work? Very simple! You choose the elements you would like to add to your class, and we can deliver them virtually! We tailor each program to university needs and expectations and we easily adapt our program schedules to the faculty subject focus.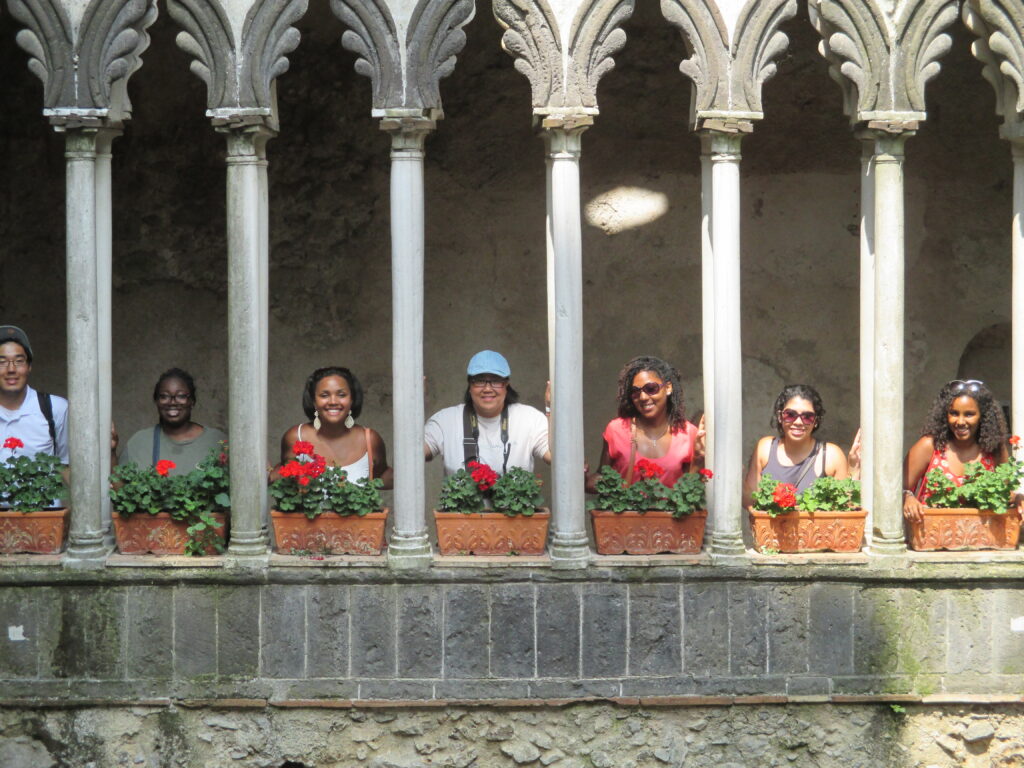 Advantages of our Virtual Faculty-led programs:
Cheaper than onsite programs
No passport or visa needed
Customizable
Eco friendly
Accessible also by students affected by physical conditions and lack of financial resources
No minimum students required
No travel restrictions
PROGRAM COMPONENTS:
Program designs can vary significantly and could include:
Virtual Tour of Sorrento
Online orientation
Classes for credit. See full list of options here
Guest lectures in a variety of fields. See list below
Conversation partner program and cultural conversations with locals
Experiential education (learning by doing) including research, field trips or seminars, laboratory works, fieldworks or observation
Cultural activities (such as cooking classes, visit to Mozzarella factory, meeting with coffee roaster owner etc)
Cultural classes and seminars (such as Italian gestures, Italian cinema, Italian dialects etc)
Live Sessions and interviews
Variable length and flexible dates
No minimum number of participants required
LIST FOR POSSIBLE GUEST LECTURES (for additional needs, please contact us):
Criminology/Sociology 
Lecture: The origin of Mafia
Lecture: Facing local mafia: how it is possible to fight organized crime?
Virtual Meeting with local NGOs managing goods and lands, taken back from mafias
International Politics/Geography/ Human Rights
Lecture: Facing the humanitarian crisis: the Italian and European policies towards migrants and refugees in the Mediterranean
Virtual Meeting with local NGOs working with migrants and refugees
Geography/History of the Mediterranean
Lecture: The Sorrento Coast between myth and history
Lecture: The ancient Maritime Republic of Amalfi
Classics – The Greek and Roman heritage of the Campania region
Virtual tours: Paestum, Pompeii, Herculaneum, Naples and Stabia
History/Food Studies/Anthropology
Lecture: History and culture of Italian food: from the Roman age to MasterChef
Lecture: Between God and Men – Religion and Food
Virtual cooking classes in Sorrento, gelato making class, pizza making class.
Tourism and Hospitality 
Lecture: The local tourism system
Business Studies
Lecture: Doing business in the EU
Lecture: The role of small medium enterprises in Italy
Virtual Lab: the Italian Startup Eco-system
Cultural Studies
Lecture: Italian – US cultural relations
Italian Studies
Virtual Labs: Italian culture labs (tba)
Archaeology/Volcanology 
Lecture: Cities of Fire – Pompeii and Herculaneum facing the Vesuvius eruption of 79 AD
Virtual visit to the archaeological areas of Pompeii and Herculaneum
Virtual Visit to Mt. Vesuvius Volcano
Health Sciences 
Lecture: The Italian public health system
Marine Biology 
Lecture: Exploring the fauna of the Mediterranean Sea
Lecture: Management Strategies to Conserve Marine Biodiversity in Sorrento Peninsula
Virtual Visit to the Marine Protected Area of Punta Campanella
Virtual visit to the Turtle Research Centre
Virtual meeting with the staff at the zoological station Anton Dorn
Nutrition Studies
Lecture: Healthy eating: the Mediterranean Diet and its aims
Lecture: Fast Food and Slow Food
Virtual Cooking classes in Sorrento, gelato making class, pizza making class.
Communication Studies and Journalism 
Lecture: The Italian media system
Gender Studies
Lecture: Gendered Communication in Southern Italy
School of Law: 
Lecture: The Italian legal system
Please find Here the list of guest lectures we have organized with our partner schools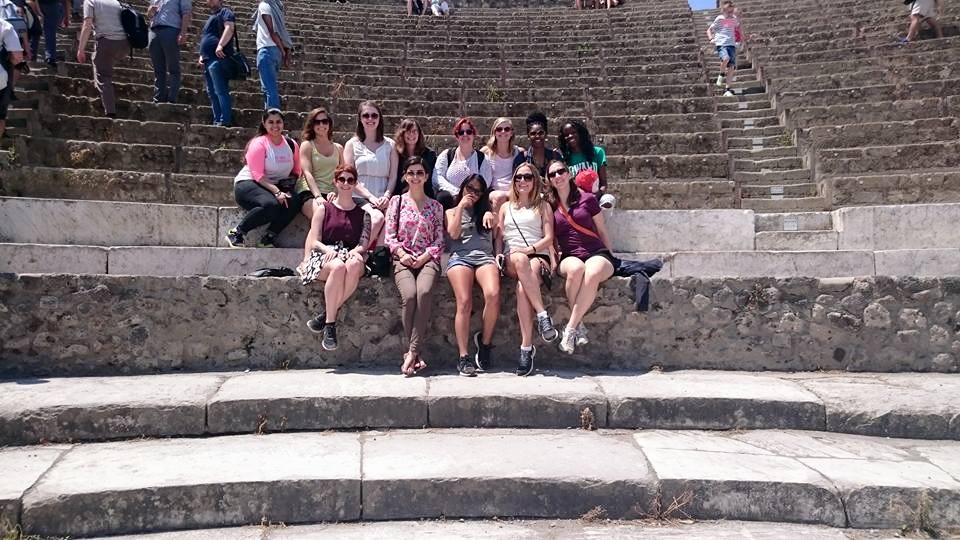 PROGRAM TEMPLATE AND SAMPLE ITINERARY
Slow Food Virtual program
| | | | | | | |
| --- | --- | --- | --- | --- | --- | --- |
| MON | TUE | WED | THU | FRI | SAT | SUN |
| Day 1 | Day 2 | Day 3 | Day 4 | Day 5 | Day 6 | Day 7 |
| Virtual Project orientation and virtual tour of Sorrento | Guest Lecture on Mediterranean Diet | Virtual Visit to Olive oil Factory and interview | Virtual Cooking class 1 | Virtual tour of Pompeii | Free | Free |
| Day 8 | Day 9 | Day 10 | Day 11 | Day 12 | Day 13 | Day 14 |
| Virtual Tour of Coffee Roaster and interview | Guest Lecture on Slow Food | Virtual Visit to Mozzarella Factory and interview | Virtual Cooking class 2 | Final project presentation | Free | Free |
For costs and additional information, please contact Study Abroad Coordinator Serena Vacca.